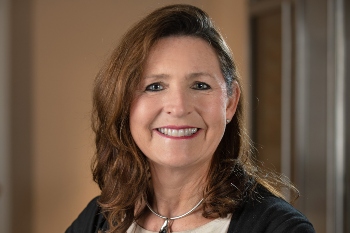 At the conclusion of the COP26 summit in Glasgow we saw nearly 200 countries agree a new deal to speed up action on climate change, and we now need to maintain that momentum.
The discussion and debate reflected the global scale of the challenge and raised awareness of the size of the task ahead for countries, organisations and individuals. An essential part of our response has to be local public and private sector partnerships.
Cheshire and Warrington's vision is to be a healthy, inclusive and sustainable region and we have the ambitions to be a world leader in net zero carbon energy, innovation and technology.
It was recently announced that the low carbon and hydrogen energy project HyNet North West, which includes the potential for hydrogen production plants at Ellesmere Port, has been selected by the Government as one of just two such projects nationally and is now set to receive major funding. This is a game-changer for our region; one that will enable us to implement some of the critical changes required to reach net zero.
HyNet is just one of many net zero firsts. We also will have one of the first glass furnaces in the world to use hydrogen and green electricity at Encirc, we are one of the first to have an all-electric vehicle manufacturing plant in the UK and we have the first hydrogen refuelling station for refuse trucks in the North West.
In addition, we have a £1bn pipeline of net zero projects ready for investment from industry and government. Alongside making a sizeable difference to our carbon output, Invest Net Zero Cheshire estimate that these schemes would create around 30,000 jobs.
Our already existing industrial assets mean we have the infrastructure and skills in place that can be repurposed for net zero, meaning it's only right that our region should be pioneering this transition.
While these industrial assets offer us opportunities, they also present challenges. For example, the industrial cluster around Ellesmere Port is the fifth highest emitter of CO2 in the UK. Therefore, it's so important for us to look seriously at what we can do to reduce carbon emissions. If we don't lead the charge on net zero, the UK won't deliver on its commitments.
Fundamental to this are public-private sector partnerships, HyNet for example is a collaboration involving a range of partners across the public and private sector, of which our LEP has been a core funding partner from the start.
Just why local action is so important is quite simple. Three of the main ways we can reduce carbon emissions are through changes to domestic heating, transport and land use. In all these areas our local authorities have a central role – setting policies, securing and distributing public investment, developing and building new green transport infrastructure and putting in place green planning processes.
Through our Sustainable and Inclusive Growth Commission we are already supporting these areas and making recommendations on net zero, transport and land use to help speed up our response and net zero planning.
However, the challenges local authorities have faced over recent years in terms of funding, paired with the added pressures of the pandemic mean that they need the support of local partners to get net zero delivered.
We have many businesses in our sub-region that are showing climate leadership, including AstraZeneca and Chester Zoo. By working in partnership we can learn from the innovations they are deploying to respond to the challenge and create new commercial opportunities quickly.
Innovation is key in developing the new technologies and processes we need to meet our climate targets while also creating economic opportunities and the highly skilled, high-wage jobs the Government wants.
Businesses can also help inspire action. We now need to go beyond pledges and develop an action-orientated mindset that will deliver on its promises. The science is clear that time is running out to meet the 1.5 degree Celsius target agreed by the G20.
But action needs investment. We know the public purse is stretched so the private sector needs to help drive that investment – investment in new technologies and innovations to make net zero happen.
There's so much more that businesses can bring to the table. For example, large companies can develop lower carbon supply chains and support their SME suppliers to make the transition as well. Each individual business can have impact and they can have an increased impact when they align behind a coordinated plan – which is why collaboration is so important.
We know that net zero needs to happen wider than just Cheshire and Warrington and that's why LEPs are collaborating at the pan-regional and pan northern levels. The likes of Net Zero North West and NP11 are operating as real drivers for collaboration at a larger scale, making the most of the North's phenomenal net zero assets.
We had a strong presence from across the North West at COP26 and are truly united in leading a green industrial revolution. By taking the lead together we can truly show that we are committed to achieving our aims.
The ambitions set out at COP26 – especially those from our own Government are welcomed – but there is not yet a clear national or international strategy of how we will achieve those ambitions and make the radical changes necessary to reach net zero.
What the likes of HyNet exemplify is that we are about action and not words. And more importantly action today. What we do today matters for the sake of the future of our planet and future generations, let's be good ancestors. By pooling our efforts and working in partnership and collaboration we are making this action happen as quickly as possible and making a real difference.
Clare Hayward MBE is chair of Cheshire and Warrington Local Enterprise Partnership