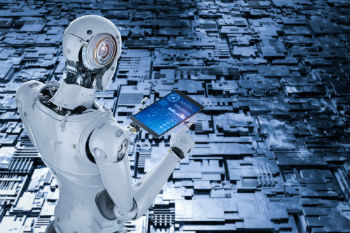 People in the North and Midlands are being failed at all levels of education and are ill-prepared for the 'rise of the robots', according to urban planning experts.
The Centre for Cities says automation and globalisation are transforming the skills needed to thrive in the workplace, but people of all ages in the northern and Midlands regions are losing out.
It says interpersonal and analytical skills such as negotiation and critical thinking are increasingly important for current and future workers.
But its report reveals discrepancies in the provision of 'robot-ready' skills across the country.
The group argues every city should establish a 'skills compact', bringing together policy-makers, education providers and businesses to collectively improve education and training at all levels.
And the Government should give cities more powers over spending on education and training, to help them meet the skills needs of their residents and economies.
Centre for Cities chief executive Andrew Carter said: 'Automation and globalisation are transforming the world of work, but too many people across the country aren't gaining the skills they need to thrive in future.
'Urgent and concerted action is needed to address these issues, and to develop an education system which is fit for the future at all levels.'