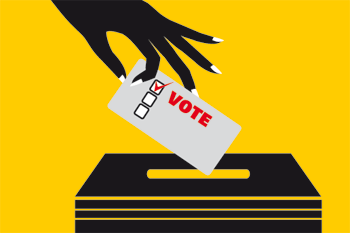 Worcestershire County Council has elected the youngest leader in its history—and the youngest county council leader in the country.
Cllr Simon Geraghty made a little bit of history last Thursday when he was elected at a meeting of the full council at the age of 39.
Cllr Geraghty, who represents the Riverside Division in Worcester, originally started his involvement in local politics at just 23-years-old when he was elected to the City Council.
During the last five years he has been the County Council's deputy leader and the cabinet member responsible for Economy, Skills and Infrastructure.
'It is both an honour and a privilege to become the new leader of Worcestershire County Council,' Cllr Geraghty said.
'I have been part of a leadership team that has achieved a great deal in recent years - not just reforming services and balancing the books but setting out a clear plan to take our county forward.'
Cllr Geraghty will join Clare Marchant who was the youngest County Council Chief Executive in England when she was appointed two years ago.
In related news, Cheshire East Conservative Group has announced that the new Group Leader will be Cllr Rachel Bailey, who has been a councillor since May 2008 and is currently the cabinet member responsible for Children and Families.