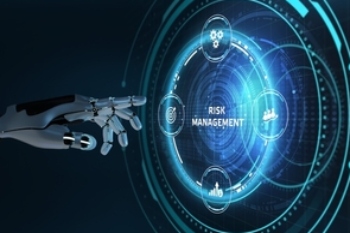 It's very easy to fall into the trap of doing the same thing over and over again. After all, we're creatures of habit and quite often slaves to process and procedure – some of which have been in place for so long that we never question their existence.
However, if the pandemic has taught us anything it's that the future is fraught with uncertainty and untold risk. Doing the same thing over and over again, but expecting different results, is futile. It's only by changing our approach, by becoming more accustomed to the risks around us – both current, future and theoretical – that we can positively influence change.
In a post-pandemic world, or at least one where we must learn to 'live with Covid', there's a real opportunity to seize the initiative by adopting a more risk-based approach in areas such as resident engagement and arrears management. By doing so, organisations can unlock vital insight into the behaviours of those within their communities, becoming more proficient at measuring risk at an individual level, while having the ability to learn, feedback and adapt over time in more proactive and strategic ways.
But how does the risk-based approach work, what outcomes can it deliver and is it the future approach to resident engagement?
Income collection has historically followed a rules-based methodology: when a tenant falls into arrears, it triggers a series of responses or actions escalating in urgency over time.
The difficulty with this approach is that it doesn't fully consider the circumstances or risks of an individual. A tenant who defaults once, but has previously paid on time every month, clearly shouldn't receive the same treatment as one who regularly requires intervention. And what happens when those actions prove unsuccessful, or the tenant moves on? Organisations are left with long-standing debts that could sit on their books for many years.
A risk-based approach is different. It reviews individual resident profiles and behaviours on a case-by-case basis – taking a more micro level approach to risk. Doing this enables you to identify the most effective and relevant next step for each tenant. It also offers a more proactive and flexible way to deal with the ever-changing dynamics of social housing.
The risk-based approach is defined in a number of ways:
Decisions are made through the use of Artificial Intelligence (AI) and not 'if then' statements
AI automatically learns and improves from experience, producing personalisation
It identifies new patterns in data, automating decisions with increasing accuracy
Alongside this, Machine Learning (ML) makes predictions and recommends the best option, by evidencing an organisation's own data.
While a risk-based approach has its advantages, being able to effectively monitor, manage and mitigate risk is a complex and demanding challenge. Not only is it complicated to monitor risks over time, but there are a whole host of cognitive biases that impact how we think about and act on risk.
This is where Artificial Intelligence and Machine Learning come in – they don't come with any emotional baggage. They measure and monitor risk and, more importantly, help us mitigate it by surfacing key insights, minimising the case list, and providing recommendations to ensure officers are spending their time optimally and are supported in their decision-making.
But what is AI and ML? Essentially, they review resident behaviours and risk before recommending the optimal automating intervention method, removing human bias and error.
AI refers to the ability of computers to perform complex tasks that mimic human cognitive functions such as decision-making and problem-solving. ML is a type of AI that makes predictions and continually learns from self-improvement and past experiences. The conjunction of AI and ML helps to solve complex, commercial problems and improve an organisation's effectiveness through evidence-based decisions.
As intimidating as the terms sound, they have become an integral part of our daily lives, particularly AI, which is ever-present in the smartphones we use, the home devices we have, search engines, streaming services and social media channels. While the use of both, AI and ML is still relatively new in the sector. As the cost of living crisis unfolds and tenants face increasingly difficult decisions on the back of a damaging pandemic, it's never been more important to address environmental challenges in an innovative way – and more importantly, with the individual tenant in mind. Whether it's on a micro and macro level, it's true to say that with risk comes reward.
Christopher Walker is behavioural insights lead at Voicescape