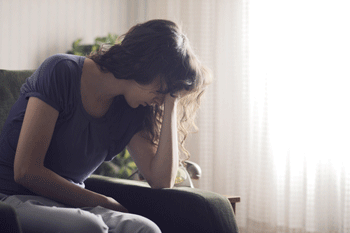 Every local authority is required to put an effective suicide prevention plan in place under a new Government drive to tackle suicide.
Whitehall has published its first ever cross-government suicide prevention plan, which focuses on how social media and the latest technology can identify those most at risk.
There are 4,500 suicides each year in England. Men are three times more likely than women to take their own life. It is also a leading cause of death in young people and men under 50.
In October 2018, Theresa May appointed Jackie Doyle-Price as the UK's first Suicide Prevention Minister. She was tasked with working across local and national government to carry out the national suicide prevention strategy, published in 2012.
The suicide prevention plan, published yesterday, supports the national suicide prevention strategy, following recommendations from the Health Select Committee's inquiry into suicide prevention in 2016.
As part of the new plan, social media companies will be asked to take more responsibility for online content that promotes methods of suicide and self-harm.
Every council, mental health trust, and prison will also be required to put an effective suicide prevention plan in place.
There will be £25m of funding for addressing the specific needs of the highest risk groups, including middle-aged men, and improved research into things that can be linked to suicide, such as debt and gambling addiction.
'As a society we need to do everything we can to support vulnerable and at-risk people, as well as those in crisis, and give them the help they desperately need,' said Ms. Doyle-Price.
'I will be working with local councils, the NHS and the justice system to make sure suicide prevention plans are put in place across public services.
'Together, we will do everything in our power to meet our ambition to reduce suicides by at least 10% by 2020 – and I look forward to working collaboratively with social media and tech companies to help achieve our ambitions.'
Samaritans CEO Ruth Sutherland welcomed the publication of the plan.
'When we can work in partnership, we can make a bigger impact in preventing suicide, particularly among the hardest to reach high-risk groups such as low-income and middle-aged men, and those whose occupation puts them at higher risk. Working to address inequalities in suicide is key,' she said.
'We also need more research into the increases in self-harm and suicide among young people, and why gambling addiction and debt can drive suicides. Improving suicide data is essential to help us put more effective suicide prevention in place.'