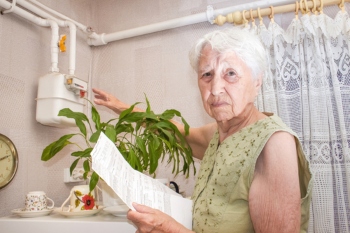 Campaigners have urged the Government to implement a new action plan to help councils tackle fuel poverty.
The action plan has been developed by the End Fuel Poverty Coalition and calls for support from the Government to enable local authorities to improve all housing to a minimum EPC C standard within their areas by 2035.
It also wants councils to receive long-term funding to upgrade homes, new legislation to prevent energy firms from charging more than the lowest tariff for those on pre-payment meters, and the introduction of a Windfall Tax on fossil fuel firms' profits.
Chaitanya Kumar, head of environment at The New Economics Foundation, said: 'People's bills are going through the roof, and the scourge of fuel poverty is hitting more and more households who just want to keep warm.
'It's vital that the Government gives local authorities the resources they need to upgrade homes and immediately protect those on the sharp end of the cost of living crisis.'
The End Fuel Poverty Coalition is also calling on councillors and council candidates to pledge their support for ending fuel poverty.