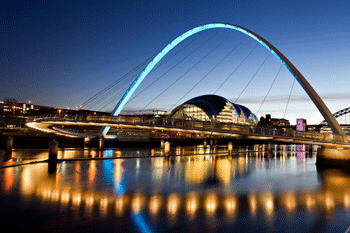 The Government should support the 'green engine' of the Northern Powerhouse by investing more in the low carbon economy, a new report argues.
A study published today by the Aldersgate Group, an alliance of civil society actors campaigning for a sustainable economy, found low carbon projects in the North of England are contributing to increased economic activity in the region.
The report featured a range of low carbon projects across the North, including a cluster of low carbon investment in Hull, shared emission reduction infrastructure creating a low emission industrial zone in the Tees Valley, and peatland restoration by Yorkshire Water in the Pennines.
Around 136,000 jobs have been created in the North by the low carbon sector, the report revealed.
'We've seen from the great case studies in this report that the low carbon economy is supporting economic growth in the North of England as well as helping deliver the UK's climate change targets,' Aldersgate Group chair Joan Walley said.
'Both national government and devolved local authorities should build on these successes and continue to champion investment into low carbon infrastructure in the North so that it can continue setting the pace.'