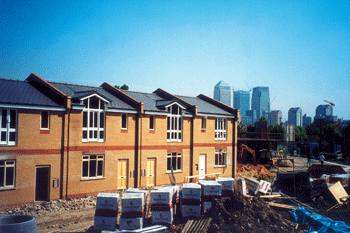 Whitehall should be 'embarrassed' by the findings of a public accounts committee (PAC) report into the extension of right to buy, according to the committee's chair.
The report, published today, claimed the Department for Communities and Local Government (DCLG) had presented Parliament with little information on the potential impacts of the legislation.
It said it was 'not clear how this policy will be funded in practice or what its financial impacts might be'.
PAC chair Meg Hillier said the department had merely offered 'vague assurances about what it will accomplish and how'.
She said the Government's approach to paying for the policy was 'entirely speculative' and there were 'no costings or workings out'.
Ms Hiller said: 'We are not talking about back of the envelope calculations – there is no envelope at all.
'Similarly scant regard appears to have been paid to the practical impact on social housing tenants, the long-term knock-on costs of the loss of social housing and the potential change in the mix of housing types.
'We can form our own views about the Government's motives for this but Parliament and the public are being asked to take a leap of faith about how this will stack up financially, and that is completely unacceptable.'
The committee called on the DCLG to publish a full analysis to 'show how the policy is to be funded, provide a clear statement of where financial and other risks lie, and spell out its contingency plan if its policies prove not to be fiscally neutral'.
A DCLG spokesman said: 'This government is delivering on its commitment to give more people the chance to become homeowners.
'Our voluntary agreement with housing associations will mean 1.3m tenants will have the chance to own their own home while every home sold will be replaced with a new affordable property.'
'We have always been clear we will set out further information as part of this process and regulations defining higher value will be subject to Parliamentary scrutiny,' they added.
For more visit The MJ (£).