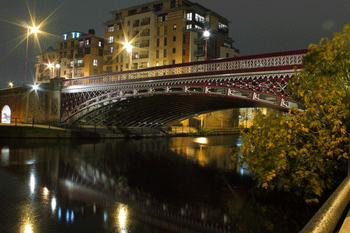 The Government will launch a modern day 'Council for the North' in an effort to overcome the historic North-South divide.
Northern powerhouse minister Jake Berry announced last Friday that the chairs of 11 Local Enterprise Partnerships (LEPs) in the North will sit on a newly formed, Government-funded board called the 'NP11'.
The board will advise Whitehall on issues such as how to increase productivity and overcome regional disparities in economic growth.
'For the first time since 1472, we will bring together the business voices of the Northern Powerhouse in our Council for the North,' said Mr Berry, speaking at the first ever Northern Powerhouse Business Summit in Newcastle Gateshead.
'They have one task: to enrich all the peoples of the North of England – this is the foundation stone of the Northern Powerhouse and, with the skills and expertise of the NP11, we will shift the North's economy into overdrive.'
The Council for the North was an administrative body founded by King Edward IV of England to extend Government control over, and improve economic prosperity in, the North.
Roger Marsh, chair of the Leeds City Region Enterprise Partnership and of the newly formed NP11 Board, commented: 'By bringing together the private and public sectors, local enterprise partnerships are in a unique position to unite northern business and civic leaders behind a common goal of building a true northern economic powerhouse that brings prosperity to everyone who lives and works in the North, while also competing for the country globally.
'Our country's success is built on northern industry, innovation, and determination.
'As LEP chairs we have taken important steps in recent years to transform our own regional economies, and now I look forward to working collaboratively with the NP11 vice-chair, Christine Gaskell, and the other nine northern LEP chairs to achieve extraordinary, sustained growth that we can all share in.'
Christine Gaskell, who is also chair of the Cheshire and Warrington Local Enterprise Partnership, said: 'To translate the Northern Powerhouse concept into increasing impact requires new types of conversations across the region and at the heart of this collaboration are common goals which transcend local interests.
'The NP11 will serve as a strong coherent regional voice with national government about the exciting potential of an innovation-led economy for the North.'