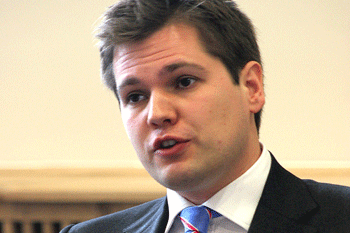 The publication of a new Midlands Engine Strategy has been brought forward, signalling a commitment from Government for new devolution deals across the Midlands.
The Government said it would pursue new devolution deals across the region and will now publish the new strategy this autumn
Local government minister, Robert Jenrick, said: 'We're building on mayor Andy Street's huge success in the West Midlands by committing today to roll out more devolution. Taking back control doesn't just apply to Westminster regaining sovereignty from the EU. It means cities and counties becoming more self-governing.
'We are going to give greater powers to mayors, council leaders and communities and, in doing so, we will ensure that every part of the Midlands sees the benefits of all the prosperity and opportunity we have in the country.'