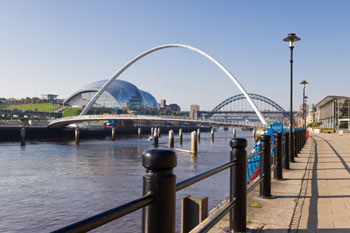 The education secretary will today launch a multi-million pound programme to boost social mobility and raise aspirations for children in the North East.
Secondary school performance in the area is significantly below other regions, and fewer 18-year-olds attend the country's top universities than those from other parts of the country.
The North East also has one of the highest proportions of young people not in education, employment or training after year 11.
Damian Hinds said the new programme - Opportunity North East - will invest £12m in improving the transition from primary to secondary school, driving up standards, and improving outcomes for pupils after the age of 16.
The programme will also invest £12m to boost early career training for new teachers in the North East.
'Talent and potential are evenly spread, but opportunities sometimes aren't,' Mr Hinds will say at a roundtable at Cardinal Hume Secondary School in Gateshead.
'With Opportunity North East I am going to work with schools, colleges, businesses and universities – including those beyond the area – to redress the balance.'