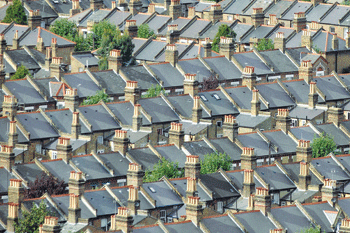 Housing secretary James Brokenshire MP has announced a new partnership with Barclays Bank to support small and medium sized developers.
The housing market is dominated by a small number of developers. Almost two thirds of new homes are built by just 10 companies.
The new £1bn fund, which will be overseen by the Government's delivery agency Homes England, will put greater emphasis on 'opening up the housing market', according to Mr Brokenshire.
SMEs who are able to demonstrate the necessary experience and commitment to building new homes will be able to access support ranging from £5m to £100m.
'My priority as housing secretary is to get Britain building the homes our country needs,' said Mr Brokenshire.
'This new fund — partnering Homes England with Barclays — is a further important step by giving smaller builders access to the finance they need to get housing developments off the ground.
'This is a fantastic opportunity to not only get more homes built but also promote new and innovative approaches to construction and design that exist across the housing market.'
John McFarlane, Barclays' chairman, commented: 'There is a vital need to build more good quality homes across the country.
'This £1bn fund is about helping to do exactly that by showing firms in the business of house building that the right finance is available for projects that help meet this urgent need.
'We are very pleased to be working with Government to get the country building more homes, more quickly.'
An annual assessment of the housing industry, published yesterday by the Federation of Master Builders (FMB), warned that small and medium sized house builders believe a shortage of skills in the building industry will overtake access to finance as a bigger barrier to building new homes.