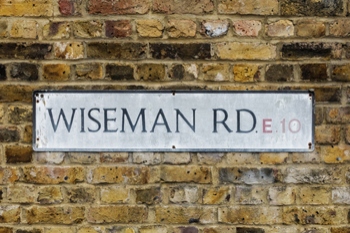 GeoPlace has published guidance for local authority officers in England and Wales who are responsible for naming and renaming streets and buildings.
With many building and street names reflecting colonial values, local authorities have recently been receiving more requests about changing them in the wake of social justice movements.
GeoPlace said the guidance – 'The law and best practice for the re-naming of streets and buildings' – aims to ensure the complexities around changing a street or building name are fully understood and documented.
It has been produced in collaboration with 'the Street Naming and Numbering community' and with independent legal advice from Anthony Collins Solicitors.
Extensive legislation enables councils to produce regulations that guide the erection of signage on public streets, and to ensure names and numbers of buildings are displayed properly, driving the creation of logical and consistent addresses, GeoPlace said.
This 'is essential for efficient postal delivery and emergency services and the convenience and safety of the general public'.
'This accessible, comprehensive guidance combines a huge range of considerations, observations, legal definitions and procedures, annexes, and references to the most useful sources. The guide takes local authorities through all of the necessary processes and will be an invaluable reference guide for SNN officers and their co-workers when they're responding to these types of requests.'
An accessible copy of the guidance is available on the GeoPlace website.
GeoPlace LLP is a joint venture between the Ordnance Survey and the Local Government Association. It creates and maintains large spatial address and street datasets, building and developing a data infrastructure that supports address and street information users across the public and private sectors.
This article first appeared on Transport Network.