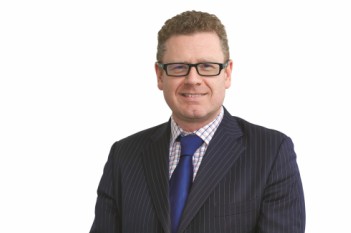 The Government's revised draft of the National Planning Policy Framework (NPPF) is very much focused on the delivery of more homes, but there are some important proposed changes to policy aimed at ensuring the vitality of our town centres that should not slip under the radar. Two of the proposed revisions will, I believe, help to strengthen the Government's 'town centre first' policy approach.
In terms of plan-making, the revised Framework now proposes a shorter ten-year time horizon for allocating sites to meet the forecast needs for new retail, leisure, office and other main town centre uses (paragraph 86d). This contrasts with the current policy position, which requires local planning authorities to allocate sites to 'meet needs in full' over the plan period – currently 15 years or more.
The revision is a sensible and pragmatic approach, as it recognises the dynamic changes that are occurring in the retail sector and the inherent uncertainties in forecasting long-term trends when identifying town centre sites, particularly beyond ten years when the majority of retail floorspace capacity is usually generated.
Secondly, with regard to decision-taking and specifically the sequential test, the revised draft Framework is seeking to strengthen the 'town centre first' approach by bringing back the more flexible wording last seen in Planning Policy Statement 4 (PPS4) – namely that suitable town centre or edge of centre sites do not have to be available immediately for development, but within a 'reasonable period of time' (paragraph 87). This should give local authorities, investors and developers more breathing space to plan, fund and assemble complex town centre and/or edge of centre sites that are currently in the pipeline but are not necessarily available right now.
The new approach echoes the recent findings of the Inspector at the Kingswood Inquiry (ref: APP/V2004/W/17/3171115) in Hull, which I was involved in on behalf of the council. He concluded that it would be unreasonable to dismiss two potential (sequential) city centre sites as not being available at the time of the inquiry when there was a reasonable prospect that they would be vacant and in single ownership within a matter of months.
Notwithstanding this proposed revision, there is still uncertainty as to what constitutes a 'reasonable period of time' – is it a year, two years, or longer? Inevitably, this will depend on the circumstances of each case and will be subject to lengthy debate in the future assessment of retail and leisure applications if carried forward to the final version of the NPPF.
The draft Framework recognises that where centres are in decline then policies and measures should be promoted that support diversification and changes of use (paragraph 86g). This is a direct response to the fact that our town centres and high streets are now facing some of the most significant challenges to their roles and functions in generations. The growth in online shopping, the long-term attraction of larger format and cheaper retail space in out of centre locations, and increasingly fragile retailer, investor and business confidence in the post-Brexit world has created a perfect storm that is bearing down on many of our high streets.
The challenge for local authorities, developers, investors and landlords is how to effectively plan, fund, manage and promote the future of our centres, when retail is no longer the key driver of their vitality and viability. In my view, this means there is an even greater need for robust, commercially sound evidence-based visions and spatial strategies for centres, underpinned by wide-ranging stakeholder engagement, that can help to identify the unique and competitive selling propositions of centres that necessarily go beyond retail. To survive in this brave new world, our centres need to be attractive, diverse, smart and, above all, entertaining and fun.
Finally, it is important to recognise that our town centres should be at the heart of the government's drive to deliver more homes in the most sustainable way - either above shops, in the 'air space' above shopping centres, or as part of mixed use developments. This is a "win-win" for our centres and could be key to reversing their decline.
Dr Steven Norris is head of regeneration, retail and town centres at Carter Jonas