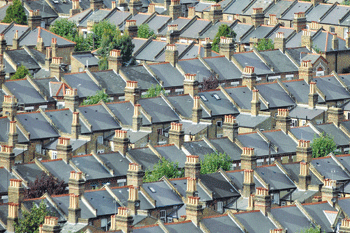 Westminster City Council has given the go ahead for the building of 342 new affordable houses as part of its Ebury Bridge estate development.
The development will be 'the largest single delivery of new council homes in the heart of London for over half a century', the council claims.
The council's cabinet approved the plans for 750 homes in the south of Westminster last Monday.
The scheme will more than double the number of homes on the Pimlico estate, replacing 198 social rented homes with what Westminster CC describes as 'high quality' social rented homes.
There will also be 144 affordable, family-sized homes, consisting of around 87 social rented and 57 intermediate homes.
'We have been clear that providing high quality, genuinely affordable housing across the city is our top priority and have committed to building 1,850 new affordable homes by 2023,' said Cllr Nickie Aiken, leader of Westminster.
'The Ebury Bridge estate project is a huge step in the right direction proving that we can and will build affordable homes in Westminster.
'It's vital that we create and preserve our mixed neighbourhoods so I am delighted that many of the new affordable homes on this estate will be at intermediate rent available to those on moderate incomes, the nurses, teachers, firefighters and others who keep Westminster running smoothly.'
Cllr Rachael Robathan, Westminster City Council cabinet member for finance, property and regeneration said: 'I want to thank our Ebury Bridge residents — over 80% of you — who participated in an extensive and transparent consultation process.
'A right of return is guaranteed for all secure council tenants and lease holders. By putting our residents at the heart of shaping the renewal proposals, we are confident that we will build sustainable homes that are not just for life, but for living.'