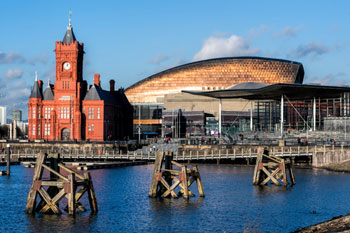 The Welsh Government has included a £743m increase in funding for councils in its latest budget.
Finance and local government minister Rebecca Evans unveiled the £24.6bn spending plan, which covers the three years to 2024-25 – the first multi-year budget since 2017.
She said the budget 'prioritises funding for health, social care and local authorities' but warned of 'tough choices ahead'.
The total includes more than £180m for social services in 2022-23, alongside £60m direct funding for wider reform.
Some £1bn will be spent on social housing and a £27.5m investment will be made in homelessness prevention and housing support alongside £3.5m funding to lease private rent properties for use by councils.
Another £550m has been allocated for local government general capital and supported borrowing.
Ms Evans said: 'We will stand by our local authorities through close to an additional £0.75bn direct investment to the local government settlement, providing funding to schools, social care and the other vital services in support of our ambitions.'