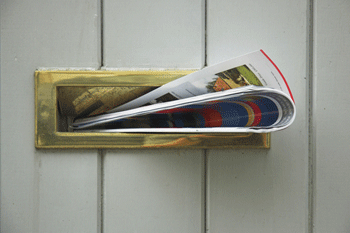 Welsh councils have been urged to cut the amount of money they are spending on 'propaganda' after new figures showed they spent more than £1.6m on bulletins and newsletters in the past three years.
The figures - obtained through a freedom of information request by the Welsh Conservatives - showed Swansea was the biggest spender at £266,399.
The research shows that Caerphilly, Cardiff, Merthyr, Newport, Torfaen and Conwy also spent over £100,000 on political 'bumpf' since 2013/14.
However, shadow local government secretary, Janet Finch-Saunders, praised Monmouthshire council who spent nothing on bulletins and newsletters in this period.
Ms Finch-Saunders said: 'Substantial sums are being spent by many Welsh councils on town hall propaganda, and taxpayers will rightly question why their hard earned cash is being spent on junk mail at a time when many frontline services are being cut.
'Instead, councils should focus their resources on providing regular bin collections and on maintaining the standard of local roads.
'We would urge Welsh councils to follow the lead of authorities like Monmouthshire, who have scrapped costly newsletters – and instead take advantage of the technology at their disposal to communicate with their constituents for free.'