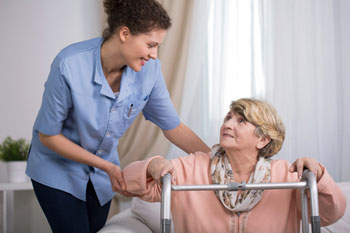 The Welsh government has announced it is making an extra £10m a year available to the social care sector to help meet the extra costs of the national living wage.
The new investment is part of a three-way agreement to be established between the Welsh government, local government and social care employers to work together to create a more stable social care workforce.
The funding is in addition to the extra £25m for social care, which was announced in the draft 2017-18 budget in October.
Rebecca Evans, minister for social services and public health, also announced the maximum amount people can be charged for homecare and other non-residential care will increase from £60 a week to £70 from April 2017.
The rise reflects the need to invest in domiciliary care, said Ms Evans, and takes account of inflation over the two-year period that the current £60 maximum charge has been in place.
It will raise more than £4m a year in additional income for local authorities.
'I am today confirming the Welsh government will provide a further £10m a year to help manage the impact of the national living wage,' said the minister.
'This will also support work to create a fully registered workforce by 2022.
'This investment underpins a joint commitment between partners – we will provide funding, local authorities will invest in service provision and employers will create a more valued workforce, reducing the high turnover in staff currently experienced.'
'Alongside our recurrent £10m investment, I have also been considering the maximum charge for domiciliary care. I believe the time is now right to uplift it,' she continued.
Responding to the announcements, Cllr Huw David, WLGA spokesperson on social care and health, said: 'We warmly welcome the additional £10m to assist with funding the implementation of the national living wage for care workers.
'Equally the decision to raise the maximum charge for domiciliary care from £60 to £70 is a beneficial step in the right direction and it is the view of the WLGA that it will need to increase further in future years to help cover some of the extra costs.'