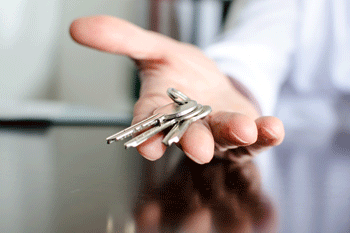 Right to Buy could be suspended in Cardiff for five years in a bid to protect the city's social housing stock.
The council will consider submitting an application to the Welsh Government later this week after a public consultation found 57% of residents were in favour of the suspension.
Right to Buy has seen the council's housing stock fall from 23,000 homes in 1985 to 13,807.
The council's cabinet member for health, housing and wellbeing, Cllr Susan Elsmore, said: 'We had a very good response to the recent consultation on suspending the Right to Buy with nearly 2,800 responses from a wide range of individuals. It was good to see the high level of support for the proposal.
'With a growing need for affordable housing in the city and many people in temporary or unsuitable accommodation, it is essential that we retain our existing stock to ensure that affordable homes are available for those who need them.'