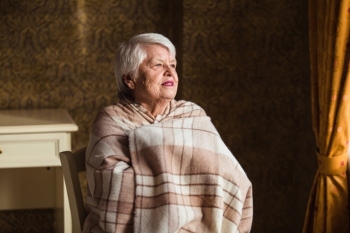 The Welsh government's Warm Homes Programme needs to be greener, clearer and more tightly managed, auditors say.
The Warm Homes Programme, which is set to come to an end over the next two years, helps households facing fuel poverty by providing them with free energy efficiency measures. In Wales, an estimated 155,000 households are fuel poor, with a further 144,504 estimated households at risk of being in fuel poverty.
A report by Audit Wales warns that the programme's replacement will need to be greener to align with the Welsh Government's wider ambitions of achieving net zero carbon emissions. Currently, most of the measures installed as part of the programme involve new fossil fuel-based heating systems.
According to the auditors, the replacement programme needs to be clear on its core purpose and who it is designed to help. Originally brought in to tackle fuel poverty, the scheme is increasingly being used to replace broken or inefficient boilers for people on means tested benefits who might not necessarily be fuel poor.
The Welsh government also needs to consider whether the area-based approach to targeting households remains viable. The auditors found that the scheme has struggled to locate clusters of households with both low income and very energy inefficient properties.
The programme has also under-delivered against its targets and contract management arrangements need to be strengthened in any future schemes.
Auditor General, Adrian Crompton commented: 'The Welsh government's Warm Homes Programme is a key part of efforts to tackle fuel poverty among some of our most vulnerable citizens. The recent surge in energy prices as we approach the cold winter months only serves to emphasise the importance of such support.
'Future schemes will need to be greener, clearer and more tightly managed. The big challenge facing the Welsh government is how it balances its climate change ambitions, while also supporting the most vulnerable fuel poor households that have traditionally relied on less expensive, but higher carbon emitting, gas heating to warm their homes.'