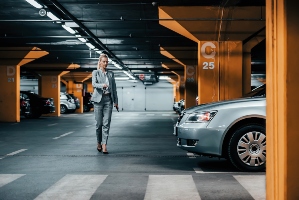 WPS, a leading specialist in parking management solutions, is attending the Intertraffic 2022 event in Amsterdam, to launch its new open and adaptive approach to parking to maximise legacy investment, further enhance the customer journey, and create a pathway to future technologies.
Central to the approach is WPS' new cloud-based platform that enables the integration of existing and new equipment (both its own and third party systems), software applications and operator services to deliver a seamless parking solution.
With this open and adaptive approach, WPS is reducing the need to replace functioning proprietary equipment, whilst improving both the parking and operator experience by integrating new functionality as and when it becomes available. The new platform, linked to WPS' sophisticated ParkAdvance™ paystations and supported by a broad range of approved partners, offers a flexible, scalable and more economical approach to parking management.
The platform's five pillars of hardware interoperability, innovation, openness, sustainability and scalability deliver a smarter, more convenient solution to complex journeys. For example, ticketless operations that utilise ANPR technology and link to retail and hospitality payment systems can enable hotel guests to leave a car park automatically following payment of the hotel or restaurant bill. Car parks that serve multiple user types, such as those offering business and leisure parking, can automate tariffs and discounts according to need without incurring arduous administration for the client.
Simon Jarvis, Managing Director at WPS UK, says that the company is excited to showcase the new platform: "Businesses are constantly looking for new ways to enhance their parking operations, providing a great customer experience whilst optimising revenue and reducing operating complexity. The flexibility of our new open and adaptive platform, utilising our proven ParkAdvance™ IP-based operating architecture, allows us to offer something different. Implementing significant change can now be much simpler and more convenient for the operator, with minimal disruption. We look forward to elaborating more on our new platform at Intertraffic 2022."
Intertraffic is the leading trade event for mobility professionals, showcasing the latest solutions in traffic infrastructure, traffic management, smart mobility, road safety and parking. It is taking place between March 29 – 1 April 2022 in Amsterdam.