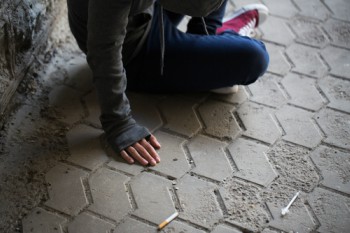 Patchy services across the country are trapping vulnerable women in 'cycle of disadvantage' a new report has warned.
The AVA (Against Violence and Abuse) and Agenda have found there is not enough support for women facing a range of issues such as poor mental health, substance abuse and homelessness.
The report found some areas had few or no services at all to support these women, who were quite often passed around different services that only dealt with one specific issue.
'The most marginalised women in our society are being trapped in a cycle of disadvantage by a confusing and fragmented system that is failing to address their needs,' said Katharine Sacks-Jones, director of Agenda.
'Our research shows that women value feeling safe in caring women-only environments where they are heard and understood. The absence of well-resourced and accessible services like these leaves women in crisis and unsure of the future. This has consequences not only for them, but also for their families and society as a whole.'
Donna Covey, director of AVA, added: 'To be effective, services needs to be trauma-informed and women specific. Central Government needs to take the lead in making sure that these women get the support they need to rebuild their lives.'