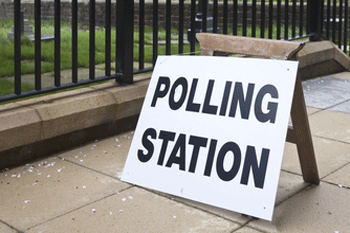 Polling stations for 124 councils in England have opened this morning, taking place alongside a number of other elections across the country.
In what has been dubbed 'Super Thursday', polling stations are now open for a number of local council elections in England, including a third of council seats in 32 of the 36 Metropolitan boroughs.
Voters will also be able to elect their new mayor in London, Bristol, Liverpool and Salford. Elections are also being held for 129 MSPs in Scotland – which are open to 16 and 17 year-olds for the first time – and candidates for the Welsh and Northern Ireland Assemblies.
Voters are also being asked to choose their local Police and Crime Commissioners in England and Wales.
Labour will come under particular scrutiny in the following days, with predictions that the party could lose up to 170 council seats under the leadership of Jeremy Corbyn.
Mr Corbyn also already been forced to backtrack on his claims that the party were looking to gain rather than lose council seats. His spokesperson said his comments had been 'misinterpreted' and clarified that he was not making a prediction about the number of seats likely to be won or lost.
Interest will also fall on how much of a recovery the Liberal Democrats can make following their defeat in last year's General Election, and what extent UKIP will benefit from the upcoming EU referendum.
Find out how devolution could be a 'game changer' for today's local elections.