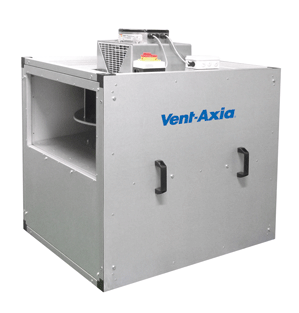 Vent-Axia is pleased to announce that it has been shortlisted in two categories at this year's Heating & Ventilation News Awards 2014.
The Sussex-based company's Lo-Carbon EKF Kitchen Box Fan has been nominated in the Commercial Building Services Product of the Year category. Meanwhile, the firm is also celebrating reaching the final in the Retrofit Project of the Year category with the The ReallySmartHouse project, which features its innovative Lo-Carbon Tempra single room heat recovery unit.
Considered to be the 'Oscars' of the Building Services Sector, the awards will be held at the Grosvenor House Hotel on 24th April 2014. Over 1,000 heating and ventilation specialists from across the supply chain will be in attendance with winners selected by a panel comprised of over 50 respected industry experts.
This year's event will attract even more attention for winners than usual as it marks the 20th anniversary of the awards.
"We are delighted to have been shortlisted for two categories within this year's H&V News Awards. At Vent-Axia we are committed to innovation and continuous development, we are therefore very proud that this is recognised by our peers within the heating and ventilating sector," said Jenny Smith, Vent-Axia's marketing services manager.
Tel 0844 856 0590 or visit www.vent-axia.com