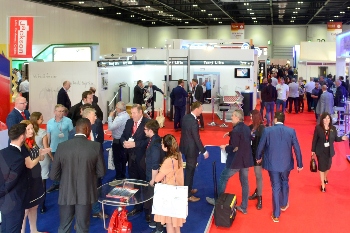 Regulations regarding lifts have recently been updated as part of the changes to the fire safety regulations. The recently published Fire Safety (England) Regulations 2022 will require 'responsible persons' to undertake monthly checks on lifts for use by firefighters and evacuation lifts. Together with the Buildings Safety Act, major changes are afoot with implications for building managers and owners. Nick Mellor, MD of LEIA (Lift & Escalator Industry Association) and LIFTEX 2022 updates.
Evacuation lifts – what is changing?
The Buildings Safety Act will have a major impact on the regulatory framework and aims to change industry culture and behaviour. However, the Government is apparently not willing to implement the Grenfell Tower Inquiry Phase 1 recommendation that the owner/manager of every high-rise residential building be required to prepare personal emergency evacuation plans (PEEPs) for residents whose ability to self-evacuate may be compromised. The Government has recently launched a consultation on alternative (and what appears to be inferior) proposals for Emergency Evacuation Information Sharing (EEIS).
However, the Building Safety Act does require the Building Safety Regulator (BSR) to consider what further provision may be made about emergency egress of disabled people from relevant residential buildings within three years. Meanwhile, other documents such as the London Plan and changes to British Standards are likely to support the use of lifts for the evacuation of disabled people. The London Plan requires all buildings with lifts to contain at least one evacuation lift per core (as a minimum). This must be suitably sized to evacuate people who need level access from a building.
Management of lifts for use by firefighters and evacuation lifts
A key piece of legislation is the Regulatory Reform (Fire Safety) Order 2005 (FSO). The FSO applies to all non-domestic premises in England and in Wales including workplaces and already requires equipment for evacuation and firefighting to be maintained (including lifts for the evacuation of disabled people and for use by firefighters).
The recently published Fire Safety (England) Regulations 2022 will require the responsible person to make monthly routine checks of lifts for the use of firefighters and evacuation lifts (categories in 1 and 2 below). These monthly routine checks are intended to complement the maintenance regime already required by the FSO and to be carried out by the responsible person and don't require the involvement of specialist personnel.
Identifying your building's existing lifts
The FSO and the Fire Safety Regulations highlight the importance for the responsible person's fire risk assessment of identifying the type of lifts installed in their buildings. Over many years, British Standards have specified several types of lifts for use in the event of fire with older types not required to have levels of protection comparable with modern lifts.
The identification of the specific type and checking the detailed features and operation of the lift is a specialist activity which should be undertaken only by competent lift personnel. This identification is likely to be an important element in classifying the type of lift as part of the buildings responsible person's fire risk assessment.
Lift operation in the event of fire falls into three general categories, covered by different British Standards:
1. Lifts intended for fire service use include at least three different types: firefighters lifts to BS EN 81-72, fire-fighting lifts to BS 5588-5 and older firemen's lifts;
2. Lifts used for evacuation of disabled people;
3. Lifts which are neither intended for use by firefighters nor for evacuation which are simply removed from service from a fire alarm signal or recall switch.
Other, especially older, lifts may not have any of these operational features. There may also be bespoke lift solutions, especially for evacuation, where other solutions have been specified and approvals obtained.
These issues will be addressed in free seminars at the forthcoming LIFTEX 2022 event (12-13 October 2022, ExCeL, London). To register for free visit www.liftexshow.com