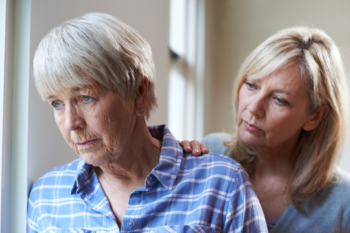 Unpaid carers have warned they are feeling 'overwhelmed' after providing even more care during the coronavirus crisis.
The research, published by Carers UK, found 70% of unpaid carers are having to provide extra support to their loved ones at the moment. A quarter of these (35%) said this is a result of local care and support services being closed or reduced.
The charity found carers are picking up an additional 10 hours of unpaid care per week.
Helen Walker, chief executive of Carers UK, said: 'Unpaid carers are just as vital in the national effort to keep vulnerable people safe yet many fear that continuing to care around the clock will lead to them burning out.
'Carers tell us they feel ignored and invisible in this epidemic. The Government must ensure their physical and emotional well-being is supported at this challenging time and monitor the impact of the reduction in care services on carers.'
Carers UK is urging the Government to increase Carer's Allowance to recognise the crucial role unpaid carers are playing in the country's fight back against coronavirus.