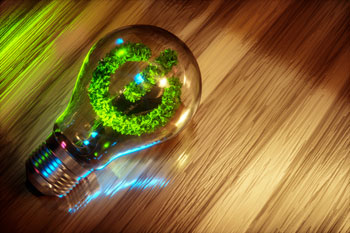 In January, I opened a conference in my home city of Leeds where representatives of banks, private investment funds, developers, climate change organisations, local and central government and the wider business community were all committed to playing their part.
It was clear to all that a huge gap exists between the projects authorities have on the table and the money needed - both public and private - to bring them to life.
Post-Brexit there is also the need to replace the European funding previously ploughed into many projects of this type, for example from Horizon 2020 and £1bn between 2014 and 2020 from the ERDF.
Many local authorities across the country are already developing innovative solutions to reduce greenhouse gas emissions and help residents living in fuel poverty. Leeds, along with Cambridgeshire, Glenrothes in Fife, Manchester, Nottingham and Swindon were all held up as leading examples at our conference. They are doing this while budgets are tight – not just because we must, but also because it makes good long-term economic sense.
But given these local, clean energy projects have the potential to reduce our reliance on dirty fossil fuels, cut the costs of heating our homes and ensure our residents have clean air to breathe, too many are stuck in the conceptualisation or feasibility stages and need a hefty push towards full commercialisation.
Science tells us we have to act immediately if we are to avoid climate breakdown so why aren't we? I co-chair the 92-strong UK100 network of local government leaders and to achieve our collective commitment to 100% clean energy by 2050 much more needs doing.
The same applies to local leaders across the country, who will all need to make this same transition for the millions of people we represent, saving our authorities money that could go back into public services and into people's pockets, while also bringing health and well-being benefits.
The conference was a great opportunity to come together and learn more about identifying these opportunities. However, it will take a combined effort between local and national government to show the private sector just how investable these projects are.
In Leeds we are pleased to be at the forefront of initiatives to unlock low-carbon finance in collaboration with UK100, local authorities and financial partners. This model could and should be replicated elsewhere.
Our energy system is changing from a centralised system, to one where local technologies are becoming more important. Our own PIPES District Heating Network uses heat generated by processing waste at the council's recycling and energy recovery facility. It is projected to reduce energy bills by at least 10% each year for every household connected to it.
Accessing finance to deliver integrated local clean energy at scale though remains a challenge for many. UK100's research shows authorities would value a single gateway to apply to for support, citing too many government departments to go to for different pots of money and a system that confuses the authorities as much as it does the investors.
Energy and clean growth minister, Claire Perry, gave the keynote speech at the conference, reaffirming that the Government takes this issue and opportunity seriously.
Working together we can deliver innovation in low-carbon energy infrastructure that will stimulate our local economies, provide growth and boost jobs and training opportunities for the next-generation in our communities. But we can't waste any time.
I believe the conference kickstarted important conversations, connections and co-operation and maybe now after reading this, you too will want to join us in moving our local areas one step closer to a cleaner, greener UK.
Cllr Judith Blake is leader of Leeds City Council and co-chair of UK100