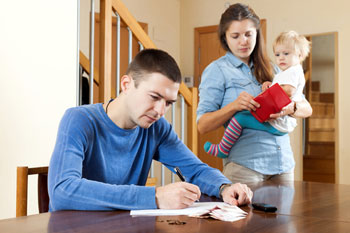 Government plans to cut Universal Credit this October could push 2.3 million people into the red, Citizens Advice warns.
The Department for Work and Pensions plans to cut Universal Credit by £20 a week starting in October.
However, a survey of over 2,000 people on Universal Credit shows more than a third (38%) would be in debt after paying just their essential bills if their benefits drop by £20 a week. This is equivalent to at least 2.3 million people.
The figure rises to nearly half (49%) people on Universal Credit in 'Red Wall' areas.
The average shortfall for people tipped into the red would be £51 a month, increasing to £55 a month in 'Red Wall' areas.
Dame Clare Moriarty, chief executive of Citizens Advice, commented: 'A cut to Universal Credit this autumn will be a hammer blow to millions of people.
'It undermines our chance of a more equal recovery by tipping families into the red and taking money from the communities most in need.
'The Government must listen to the growing consensus that it should reverse course and keep this vital lifeline.'