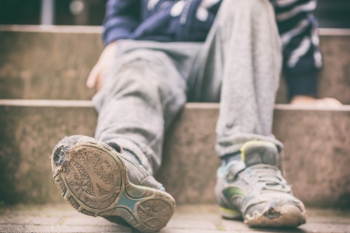 Around 400,000 children were pulled out of poverty last year when Universal Credit (UC) was increased by £20 per week, but these children were pushed back into poverty when the benefit payment was subsequently cut, charity says.
An analysis by Child Poverty Action Group (CPAG) covering April 2020- April 2021 when the £20 uplift was in place shows an estimated 400,000 children were lifted out of relative poverty (after housing costs).
That meant 3.9 million children – 27% of all UK children – were in poverty in 2020/21, which was 300,000 higher than in 2010-11 when it was 3.6 million.
According to CPAG's Households Below Average Income report, 22% of children (900,000) living in poverty were in a household classified as food insecure.
CPAG says its figures demonstrate that investing in social security is the most efficient way to reduce child poverty and support struggling households.
Chief executive of the charity Alison Garnham said yesterday: 'Today's figures show that Government has the power to protect children from poverty. But in a week when the Chancellor made clear he was comfortable with his choices and the Prime Minister claimed child poverty had been left out of his plan for the country "by accident" it looks like ministers have turned their backs on low-income families.
'Many of the children who were lifted out of poverty by the £20 increase to Universal Credit have already been forced back over the brink by the Government's actions. And as millions struggle with spiralling costs, we know the picture will worsen. Government must step in to support hard-pressed families by increasing benefits by 8% to match inflation.'