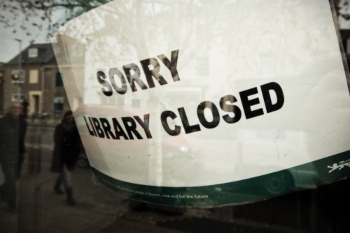 A public sector union has called for libraries to be completely closed to protect library workers during the lockdown.
Westminster guidelines state that libraries can still provide some library services such as access to IT and click and collect.
However, Unison argues that even these limited services expose library workers and users to unnecessary risks in the face of a highly transmissible COVID-19 variant.
They are urging the Government to halt all library services while the national lockdown is in force.
'When the UK is going into lockdown our priority must be to reduce any unnecessary risk of transmission, and avoid any further burden to our buckling care and health services,' said Unison's head of local government, Jon Richards.
'We recognise how important libraries are to local communities but for the moment we must focus on what is best for the health and safety of the public and library workers.'
Photo: Mark Ponsford / Shutterstock.com