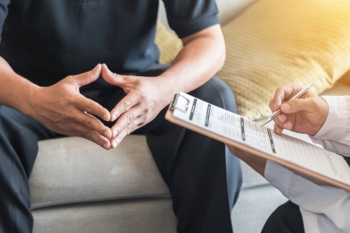 An extra 200,000 people are at risk of poor mental health due to unemployment, new analysis has predicted.
Research by the Health Foundation shows that by the winter there will be a total of 800,000 unemployed people with poor mental health.
The charity said the pandemic has highlighted an opportunity for the benefits system and employment support programmes to have a positive impact on the nation's mental health.
Dave Finch, senior policy fellow at the Health Foundation, said: 'A first step to ensuring that the social security system provides an adequate income and is making the temporary £20 uplift to Universal Credit permanent.
'But the Government can also do more to account for the mental health needs of those in unemployment by easing conditions around claiming benefits, providing more personalised support, and improving the design of employment programmes, holding providers accountable for better mental health outcomes.'
The analysis shows that the risk of poor mental health was 43% higher for unemployed people in January 2021 than people in work or on furlough, suggesting furloughing may have offered some protection for mental health.