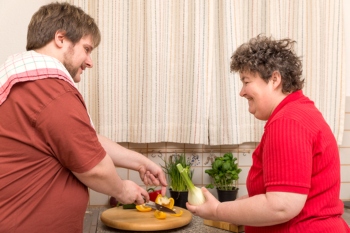 The underfunding of social care reforms will put the quality and availability of services at risk, the Local Government Association (LGA) has warned.
The LGA warned that only £5.4bn from the £36bn health and social levy has been ringfenced for social care in England, falling far short of the cost of reforms.
It said that without adequate funding to deliver the proposals - especially the introduction of a 'fair rate of care' - councils will face a serious risk to their ability to deliver timely and quality care.
Cllr David Fothergill, chair of the LGA's Community Wellbeing Board, said: 'As well as potentially derailing the reforms themselves, inadequate funding also runs the risk of further destabilising existing services, with clear consequences for the ability of people who draw on social care to live the lives they want to lead. It's crucial the government recognises this, steps up and works with us.
'Unless action is taken, people may experience reductions in quality and availability of care and support services, while at the same time paying more for them through the new health and social care levy and increased council tax.'
The LGA is calling for urgent clarity and detailed costings of the reforms.
A government spokesperson said: We are committed to the delivery of world-leading social care with far-reaching reforms backed by £5.4bn over three years which will then rise.
'This funding will be invested into the workforce, help local authorities pay providers a fairer cost of care and fund charging reforms which will put an end to catastrophic costs for families.'