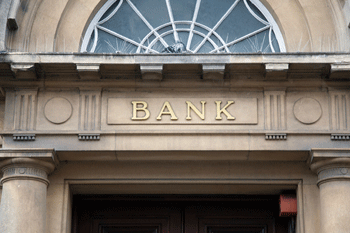 The UK's first regional bank has been granted its banking licence and will open the doors of its first branch in Manchester later this year.
Backed by the Greater Manchester Combined Authority, Bank North – previously B-North – is the UK's newest bank for small- and medium-sized enterprises (SMEs) after it was granted its licence by the UK's Prudential Regulation Authority (PRA).
The bank aims to start lending in October 2021, and says it will deliver flexible, borrower-friendly and fast-paced support for businesses.
'This is a landmark for the team at Bank North who have been working tirelessly to build the most customer-focused bank possible,' said Jonathan Thompson, founder and CEO of Bank North.
'Our model is ground-breaking and there has never been a more compelling backdrop to launch a new regional bank for the UK, as the country looks to build back better and recover from the ravages of the COVID-19 pandemic.
'SMEs will be the lifeblood of economic recovery. We owe it to the UK's innovators and entrepreneurs to help them access the funding that will enable them to grow and create opportunity across the country. We're here to help these businesses thrive.'
Ron Emerson, chair of Bank North, commented: 'I am delighted that Bank North has secured authorisation from the PRA. This represents a significant vote of confidence in our business model and our team and I am confident that Bank North will be delivering much-needed funding to the SMEs of the UK at speed over the coming months.
'Our focus on regional pods, as opposed to a centralised structure, will help spread opportunities for growth around the country. We believe that locally available finance will be critical in enabling the UK's regions to level-up. Talent is not confined to particular areas of the UK, and nor should our banking systems be.'