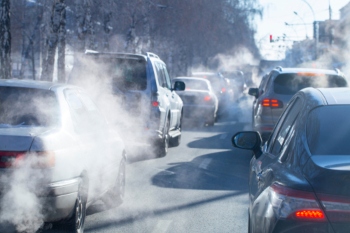 The UK has 'systematically and persistently' broken legal limits on dangerous air pollution since 2010, the Court of Justice of the European Union (CJEU) has ruled.
The ruling found the UK has failed to tackle the problem of harmful nitrogen dioxide quickly enough.
Katie Nield, lawyer at environmental law charity ClientEarth, said: 'The Government has been dragging its feet for too long on the air pollution crisis, downplaying the problem and passing the buck to local authorities. To tackle harmful nitrogen dioxide pollution quickly, the evidence clearly shows that Clean Air Zones, which are designed to keep the most polluting vehicles out of the most polluted parts of town, are the most effective solution.
'It's up to the UK Government to work with local leaders to make sure these schemes are put in place as quickly as possible, alongside help and support for people and businesses to move to cleaner forms of transport. Whilst authorities dither and delay on action to get the most polluting vehicles out of our towns and cities, people's lives are being ruined by toxic air.'
The infringement procedure started before the UK left the EU and the CJEU could issue financial penalties if the Government fails to take action to comply.
MPs have urged the Government to set tougher targets to lower air pollution in and give councils extra funding to improve local air quality.