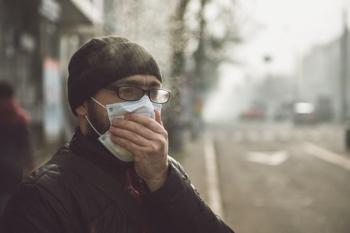 MPs have urged the Government to set tougher targets to lower air pollution in and give councils extra funding to improve local air quality.
A new report from the Environment, Food and Rural Affairs Committee highlights that poor air quality disproportionately affects disadvantaged communities even though they contribute the least to air pollution.
As well as making legal clean air targets more stringent, the MPs also want the Government to invest more in walking and cycling, and ensure that the public sector only procures zero tailpipe emissions vehicles by 2025.
It also warns that the Clean Air Strategy delegates too much responsibility to local authorities without sufficient resources to deliver.
Neil Parish, chair of the committee, said: 'Every year, an estimated 64,000 deaths are linked to air pollution disproportionately affecting disadvantaged communities. In rebuilding after the pandemic, we have a moral duty to put improving air quality at its core.
'While the Clean Air Strategy is a step in the right direction, the Government needs to be more ambitious. Before the Environment Bill comes back, commitments to reduce the levels of toxic particulates that cause the most harm must be strengthened - and targets on reducing the health impacts of air pollution included too.'