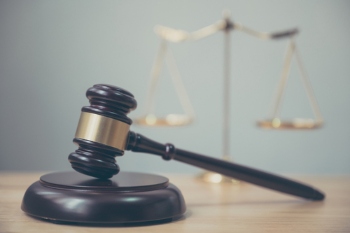 Local leaders will continue to be 'heavily constrained' until the UK follows through on its promise to guarantee the rights of local government in law, a sector expert has warned.
The intervention from emeritus professor of local politics at De Montfort University, Colin Copus, came after levelling up minister Neil O'Brien said he was 'not able to give a timeframe' for when the additional protocol of the European Charter on Local Self-Government would be ratified – more than 12 years after the UK first signed the pledge.
A report by the 46-nation Council of Europe's congress of local and regional authorities said the capacity of UK local authorities to 'perform their tasks effectively is limited by over-regulation, rather heavy supervision by higher-level authorities and issues related to funding'.
The report said local authorities did not have 'sufficiently prominent leadership and co-ordinating functions' in relation to other service providers in their area and recommended council leaders should be given an overseeing role.
In an address to the congress, Mr O'Brien insisted the UK was already 'compliant' with the principles of the charter and admitted levelling up 'can't really succeed without us empowering local leadership'.
He added: 'It's hard to see, as you look around the world, examples of places that have turned round their economic fortunes without strong leadership being an important part of that story.'
However, Prof Copus said: 'If the Government is honest about devolution and strengthening local leadership then it should act on the report's recommendation to recognise local self-government in legislation, and start to remove controls, regulations and oversight of our councils.
To continue reading visit The MJ (£).