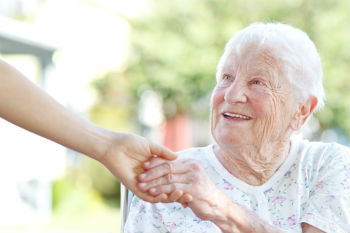 Austerity measures have created a two-tier care system with state-funded provision on the brink of going bust as the national living wage squeezes them even further, a report has warned.
Some 90% of residential and nursing care services are now delivered by independent providers with those operating in affluent areas with self-paying clients able to achieve healthy profits of up to 30%.
But local government cutbacks and the introduction of the national living wage have driven margins among state-funded providers down to 15%, according to healthcare experts LaingBuisson's Care of Older People report.
It expects the roll out of the national living wage to erode profits further, unless they are 'mitigated by higher fees'.
It added: 'Where private payers may have the capacity to pay higher fees to prop up this new cost, unless there is an injection of more government funding most local authorities do not. As such "public pay" care home companies face the prospect of operating profits falling to a dangerously low level of around 10%, where even those with modest levels of gearing could face financial failure.'
The report said latest figures show the sector saw a net loss of 3,000 beds between October 2014 and March 2015 as more and more operators close.
William Laing, report author and LaingBuisson chief executive, said: 'The big question now on the minds of both care company executives and local authority care commissioners is: will the Government make provision in the comprehensive spending review, due in late November, to bale out care providers facing the threat of going underwater?'