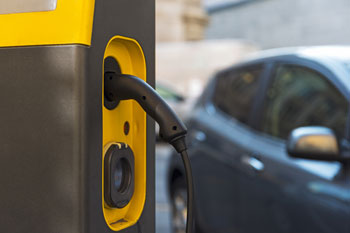 Two thirds of local authorities have no plans in place to install electric vehicle charge points (EVCPs), research has revealed.
A freedom of information request by the Electrical Contractors' Association (ECA) found only 33% of UK local authorities had an EVCP strategy in place.
Nearly half (48%) of the local authorities said they did not currently operate any EVCPs, while six in ten said they had no funds earmarked for EVCPs to be installed in future.
Luke Osborne, ECA's energy & emerging technologies solutions advisor, said: 'With public interest in electric vehicles reaching an all-time high, the worrying lack of plans to install charge points will seriously hold us back in our pursuit of Net Zero – and stunt the growth of a booming market.
'A key focus for local authorities should be enabling constituents without off-street parking to readily charge with ease.'
Research published last week also showed over half of the UK's local authorities spent nothing on electric vehicle charge points in the last 12 months.