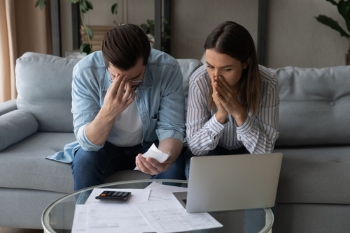 Over two-fifths (41%) of households with children at home struggled to pay their bills over the past week, new research has revealed.
A new study by comparethemarket.com has found that the number of households with children who are struggling to pay their bills is at 41%, up 12% from two years ago.
Two fifths (40%) of all households have spent some or all of their savings to cover rising prices, the website's Household Financial Confidence Tracker has found.
Two thirds (66%) feel more pessimistic about their finances compared to last year and over half (53%) of Brits are trying to drive less in a bid to save money on fuel.
Alex Hasty, director at comparethemarket.com, commented: 'The rising cost of living is squeezing household finances and it's becoming harder for families to manage day-to-day spending.
'People are not only cutting back on luxuries, such as meals out, but also reducing essential spending on energy, fuel, and food. Concerningly, many households are using up savings they built during lockdown or going into debt to meet costs.'