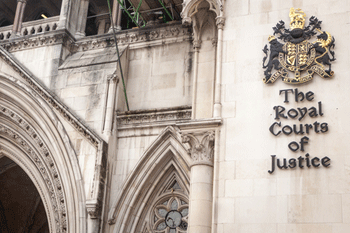 A pair of councils have mounted a legal challenge against the Government for failing to fully-fund the implications of the Care Act.
West Berkshire Council and Wokingham have accused the Government of reneging' on its promise to ensure local authorities would not be out of pocket for providing the required extra social care services.
They argue the cost of the Care Act will leave it with a £3m funding gap, which will need to be paid for using council reserves.
West Berkshire claims it has no choice but to launch a judicial review, over the 'unlawful' lack of funding.
In a statement, West Berkshire said: 'The Government had previously said that it would fully fund the demands the Care Act placed on councils, but has now said that the necessary money for West Berkshire will not be forthcoming.
'This leaves West Berkshire with a funding gap of £3m. The council has had to set its budget for the new financial year which has meant using reserves to bridge the gap.
'The council says that the Government has placed it in an intolerable financial situation, having progressively reduced the annual grant for public services, and effectively capped the extra amount that could be raised from council tax. Now, their failure to fund the Care Act leaves the council with no option but to challenge the Government's decision.'
Wokingham's director of health and wellbeing, Stuart Rowbotham, said: 'Wokingham Borough Council fully supports the Care Act, that will help make the care and support system fairer and more consistent, but has done so in the belief that it will be fully funded by central government.
'The Department of Health's funding announcement has left a shortfall and put the borough council in a difficult situation. Reluctantly, the council feels compelled to take legal action through judicial review because we believe the department's decision unfairly disadvantages the Wokingham Borough and its vulnerable residents.'
Responding to the news, a Department of Health spokesperson said: 'We await the Courts' decision on whether this will go forward.'
Photo: pxl.store / Shutterstock.com