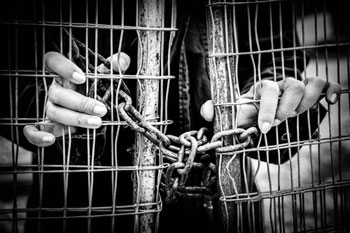 An investigation into modern slavery and human trafficking supported by Blackpool Council has resulted in two arrests.
A man aged 36 and a woman aged 33 were held after being arrested on suspicion of modern slavery, assisting unlawful immigration and money laundering.
Officers from Lancashire Constabulary's Serious Crime Team, assisted by the National Crime Agency, executed a series of warrants at addresses in the area.
A number of suspected victims were recovered and were being safeguarded while searches continued.
Support for the investigation was provided by the Red Cross and the Salvation Army as well as Blackpool Council.
Inspector John Roy of the Serious Crime Team, said: 'Lancashire Constabulary is committed to tackling exploitation of all kinds and we continue to work proactively to put an end to modern slavery.
'While we have arrested two people today our enquiries are very much on-going and I am grateful to the National Crime Agency and others for the support they have offered us today.'