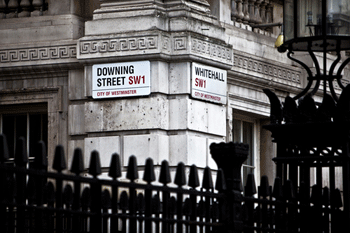 Council chiefs from across the UK have joined forces to call for the next government to make devolution an 'urgent' priority.
The local government associations from England, Wales, Scotland and Northern Ireland have issued a joint statement urging the first Queen's Speech to set out how powers will be devolved to local communities.
The leaders also want the European Charter of Local Self-Government, signed by the UK in 1997, to form part of a new constitutional settlement.
The joint statement said: 'As we approach the election of a new Parliament, the time for talking has ended. The new government will be given the responsibility of defining a new settlement for the communities of the United Kingdom. We have the opportunity to shape history and strengthen our nation.
'We are very clear that it is time to move away from an expensive, centralised approach which means that governments in Belfast, Cardiff, Edinburgh or London try to second guess what is best for localities. Any settlement which does not extend beyond Westminster, Holyrood, Cardiff Bay and Stormont will not be sustainable.'
The letter has been issued by the Local Government Association, the Welsh Local Government Association, the Convention of Scottish Local Authorities and the Northern Ireland Local Government Association.