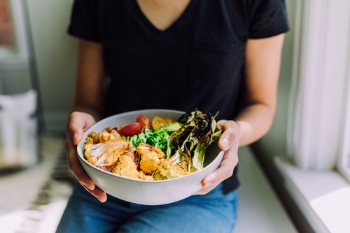 Haywards Heath Town Council has become the first town in Europe to endorse the Plant Based Treaty, an initiative aimed at tackling emissions from animal farming and deforestation.
Modeled on the popular Fossil Fuel Treaty, the Plant Based Treaty aims to halt the widespread degradation of critical ecosystems caused by animal agriculture and to promote a shift to plant-based diets.
The treaty is backed by 17 municipal governments worldwide, including Boynton Beach in Florida and Rosario in Argentina.
Green councillor Dr Richard Nicholson, who first presented the Plant Based Treaty to the council's Climate Change Committee, said: 'The Climate Crisis is no longer a distant future threat but an existential crisis that is upon us in 2022. The South East of England has endured the highest ever summer temperatures in history and people's properties have been destroyed by fire and flood.
'We cannot wait for governments – we must all act immediately – and moving to a plant-based diet is the most impactful thing any individual can do to help address the grave situation we face. I'd encourage all town, district, county and metro councils to sign the Plant Based Treaty immediately.'