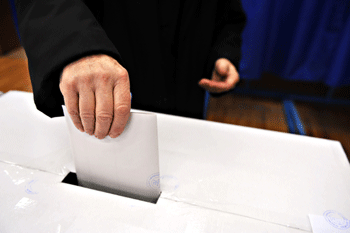 Vote counting at Tower Hamlets has been branded an 'omnishambles', with officials reportedly facing 'arguments, threats and chaos'.
A councillor today branded the borough's local election count a 'shocker', claiming political activists challenged 'vote after vote' at the counting tables as ballots were totalled in the early hours of Saturday morning.
Results announced on Saturday declared independent candidate Lutfur Rahman had defended his position as the local mayor. However counting for the local elections was suspended later that morning.
Six council wards in the east London borough required voting recounts, with results from Bromley South being verified from 18:30 tonight.
The head of the Conservative group at Tower Hamlets, Peter Golds, claims one ward witnessed a 21% discrepancy between its first and second vote count.
The borough has been dogged by allegations of voter fraud in recent months. An investigation into the town hall by law firm PricewaterhouseCoopers is expected to pass its findings to communities secretary Eric Pickles later this summer.
In an online statement, Golds maintained historic issues regarding the voting process at Tower Hamlets had been 'ignored'.
When counting was last suspended, both Rahman's Tower Hamlets First and Labour held 18 seats at the council.
A council spokesperson said a local electoral protocol had produced 'the most stringent set of electoral measures in the capital, if not the country'.
'However this need for transparency has lengthened the time taken to count the vote and our view is that accuracy is more important than speed.
'We will review our practice following the elections but broadly the new measures worked well and allegations of wrongdoing were investigated swiftly by the Returning Officer and where necessary by the Police,' the spokesperson added.