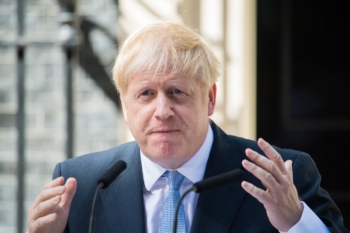 Every area of England will be placed into a tougher tier-system under the Government's COVID Winter Plan, the prime minister has announced.
Speaking yesterday, Boris Johnson warned that while lockdown was ending next week as planned, every area would face tougher restrictions than previously to keep the infection rate down.
He said: 'We will use tough tiering - in some ways tougher than the pre-lockdown measures and details of those tiers are on the gov.uk website later this week when we have the most up to data and we will be sharing details of which tier your area is going to be in.
'I should warn you now that many more places will be in higher tiers than alas was previously the case.'
Mr Johnson also outlined plans for ramped up mass community testing as piloted in Liverpool.
The Local Government Association (LGA) welcomed the confirmation of extra funding for areas placed in the highest measures.
Cllr Ian Hudspeth, chairman of the LGA's Community Wellbeing Board, said: 'We have seen the significant social and economic costs of higher restrictions and local areas need to be told which tier alert level they will go into on December 3 and how they move between levels as soon as possible. This is vital to help councils prepare and help communities understand and follow the rules in place.
'Driving strong local action will add further pressure to already over-stretched council budgets so we are pleased extra funding will be given to those placed in the highest restrictions.'