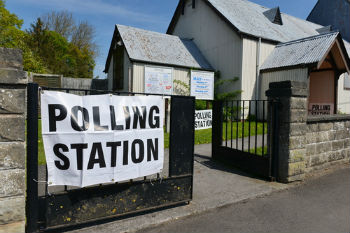 The Conservatives are set to lose at least three key London boroughs in the upcoming local elections, a new poll has suggested.
The survey, conducted for the Mile End Institute at Queen Mary University of London, reveals that 54% of Londoners will support Labour in the May council elections. This compares to 28% for the Conservatives.
The poll suggest this could deliver the highest vote share for Labour than any party has achieved in London council elections since 1968.
Philip Cowley, Professor of politics at Queen Mary and director of the Mile End Institute, said: 'This is not just because inner and outer London have voted differently in the past – it is also because the swing from the Conservatives to Labour between 2014 and today is much greater in inner London.'
Based on this poll, the Conservatives would lose control of Wandsworth, Barnet and Westminster councils to Labour.
Professor Cowley added: 'On paper, these swings mean Kensington and Chelsea should remain safe for the Conservatives, but the post-Grenfell situation here means I would advise caution.
'Basically, this poll means that the Conservatives are facing difficulties in almost every London council they still control.'