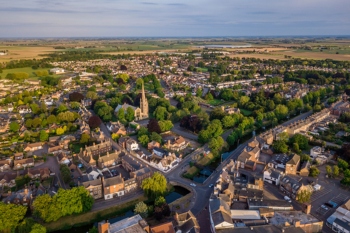 Boston Borough, East Lindsey and South Holland District Councils have agreed to share a management team and workforce under the largest partnership of its kind in the country.
All three councils have now signed off plans to create the news South & East Lincolnshire Councils Partnership, saving up to £42m over the next ten years.
While each council will remain politically independent, they will work collectively with a shared management team and workforce of almost 1,000 officers.
The councils said the new partnership would improve services to local communities, achieve greater efficiency and help identify and secure investment for growth and regeneration in strategic infrastructure across the partnership area.
Cllr Gary Porter, leader of South Holland District Council, said: 'The South & East Lincolnshire Councils Partnership is extremely good news, and none more so than for residents.
'This working partnership will mean we will be in a much stronger position to deliver on local needs due to the capacity and resilience this new partnership will bring, as well as providing greater efficiency to frontline council services.'
The South & East Lincolnshire Councils Partnership will come into effect in September.
Photo: Steven F Granville / Shutterstock.com