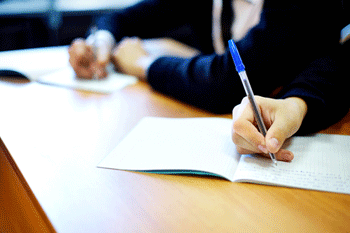 Thousands of schools across England are segregated along ethnic and socio-economic lines, research reveals.
A study of more than 20,000 registered state schools found more than a quarter of primary schools and four in 10 secondary schools are ethnically segregated.
Carried out by the charity The Challenge, which specialises in integration, the research also discovered almost a third of primary schools and more than a quarter of secondaries are segregated along socio-economic lines.
Understanding School Segregation in England: 2011 to 2016 looked at segregation by comparing schools' ethnic and free school meal intakes with those of the ten schools closest to them.
'This study shows far more needs to be done to make sure school intakes are representative of local communities,' said charity director Jon Yates.
'We know that when communities live separately, anxiety and prejudice flourish, whereas when people from different backgrounds mix, it leads to more trusting and cohesive communities and opens up opportunities for social mobility.
'One of the key recommendations in this report is that the government, local authorities, academy chains and school leaders should continue to promote the National Citizen Service - a programme that The Challenge delivers.
'NCS is a tried and tested way of bringing young people from different schools and backgrounds together to create an integrated and strong society.'