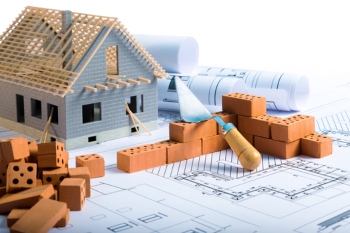 Over 2,000 councillors have called on the Government to rethink its planning proposals, warning the changes will lead to an 'unacceptable loss' of local democracy and scrutiny.
In an open letter to housing minister Robert Jenrick, the councillors warn the proposed changes will undermine the trust the public has in the planning system.
It states: 'We believe that removing both the right of the public to be heard in person at local plan examinations, and many development control decisions from democratically elected planning committees, will lead to an unacceptable loss of local democracy, scrutiny and accountability and lead to worse outcomes for communities. This will inevitably reduce the trust that the public has in the planning system.
'The proposed zoning system could radically reduce protections for nature, local green spaces and fail to tackle climate change. This would place additional development pressure on greenfield sites and produce communities that are less sustainable and with a lower quality of life. The proposals would also weaken provisions for affordable, sustainable, good-quality homes.'
Crispin Truman, chief executive of countryside charity CPRE, said: 'Planning done well can create the affordable and well-designed homes that communities are crying out for. We can create low carbon and nature friendly homes, with an abundance of green space on their doorsteps, all connected by low carbon public transport.
'Investing in a locally-led democratic planning system, that empowers local councils to create these places, should be the government's top priority.'
One in six councillors who have signed the letter are Conservatives.