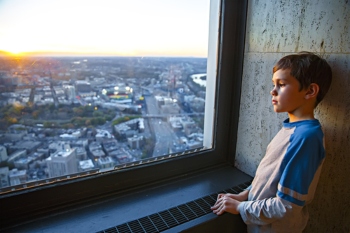 Nearly 120,000 children in England will be spending the summer holidays living in temporary accommodation, official figures reveal.
The Local Government Association (LGA) said the number of children living in temporary accommodation over the summer holidays would be enough to fill more than 4,5000 classrooms.
The LGA said councils in England spent £142m placing homeless households in bed and breakfasts last year, an increase of 430% from 2010/11.
It is calling on the Government to give councils more powers to deliver 100,000 new social homes a year, which would help the Government to meet a third of its annual housing target and reduce homelessness.
Cllr Darren Rodwell, LGA housing spokesperson, said: 'Having a safe, secure, permanent home is the bedrock of any child getting the very best start in life, so it is tragic that thousands of children face having to spend their summer holidays living in temporary accommodation.
'This is a sad reflection of the lack of housing in this country and demonstrates the urgent need to build more social homes.'